Passive Acoustic Monitoring data buoys
Acoustic monitoring allows underwater noises detection.
Sealink provides a monitoring system to measure sound levels reached during construction works at sea.
Listening allow cetacean detection.
Dedicated functions allow species identification.
Bandwidth from 1 to 200 kHz
Sampling up to 500 kHz
Total control of the hydrophone from the shore
Request or periodic recordings
Sounds pressure triggering
Sound files downloading from the shore
Sound Pressure Levels and Sound Exposure Levels
Long autonomy
Schematic drawing for our Passive Acoustic Monitoring data buoy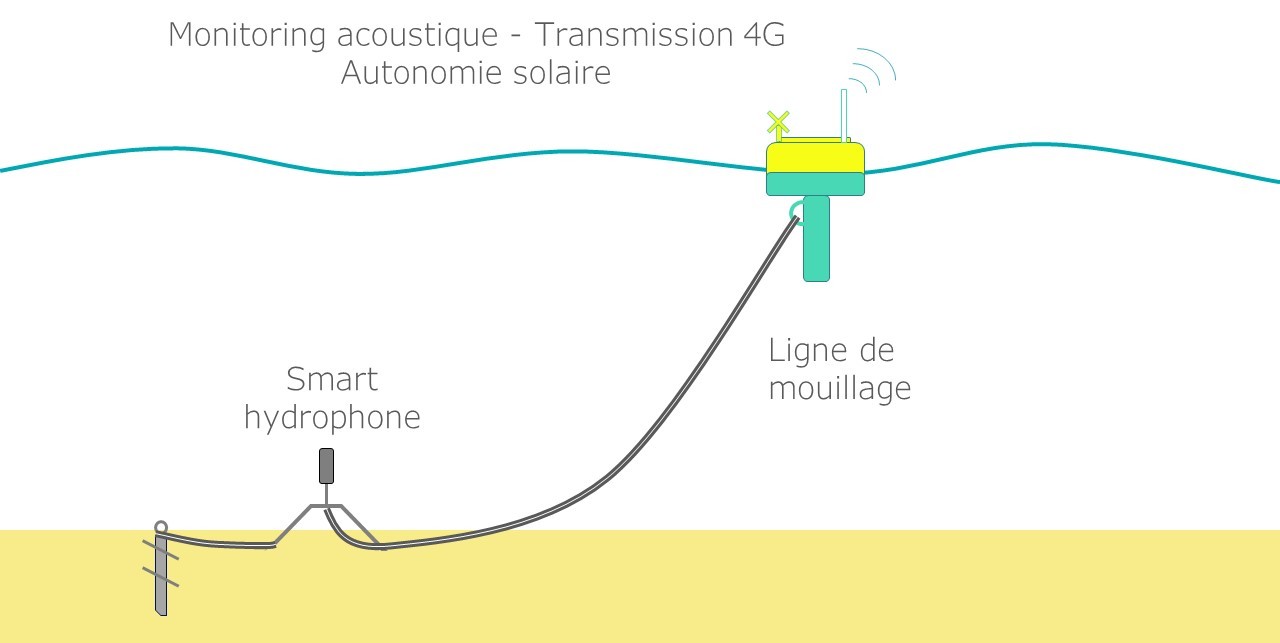 Questions?
To know more about Sealink data buoys, technical informations, capabilities, or any commercial questions, feel free to contact us.